Shop JaJa
Snow item and souvenir
Shop JaJa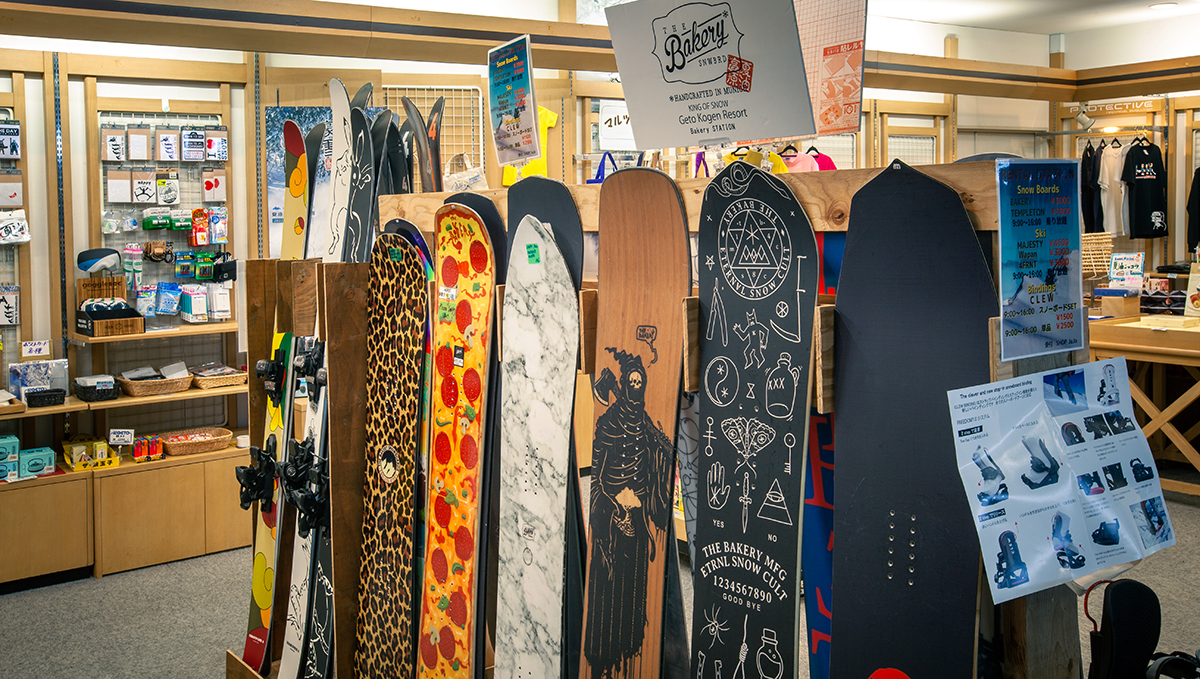 Shop JaJa in the Ski Center has a line-up of items, including original goods, souvenirs, and various ski and snowboard equipment.
Major brands such as Oakley, as well as hard-to-get rare brands and items, are also available!
【Examples of some of the brands on offer】
Oakley
BAKERY SNOWBOARD
XTM
Majesty ski
Wapan Ski
Templeton snowboard
Clew binding
他

---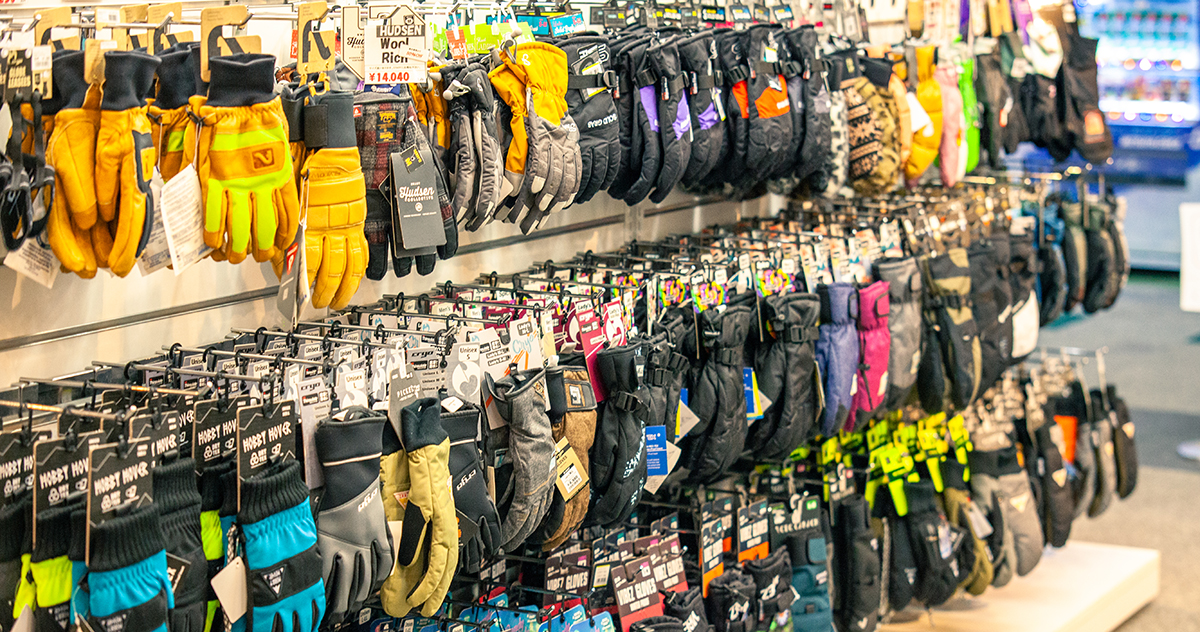 There is an extensive glove line-up with a wide selection of designs and sizes.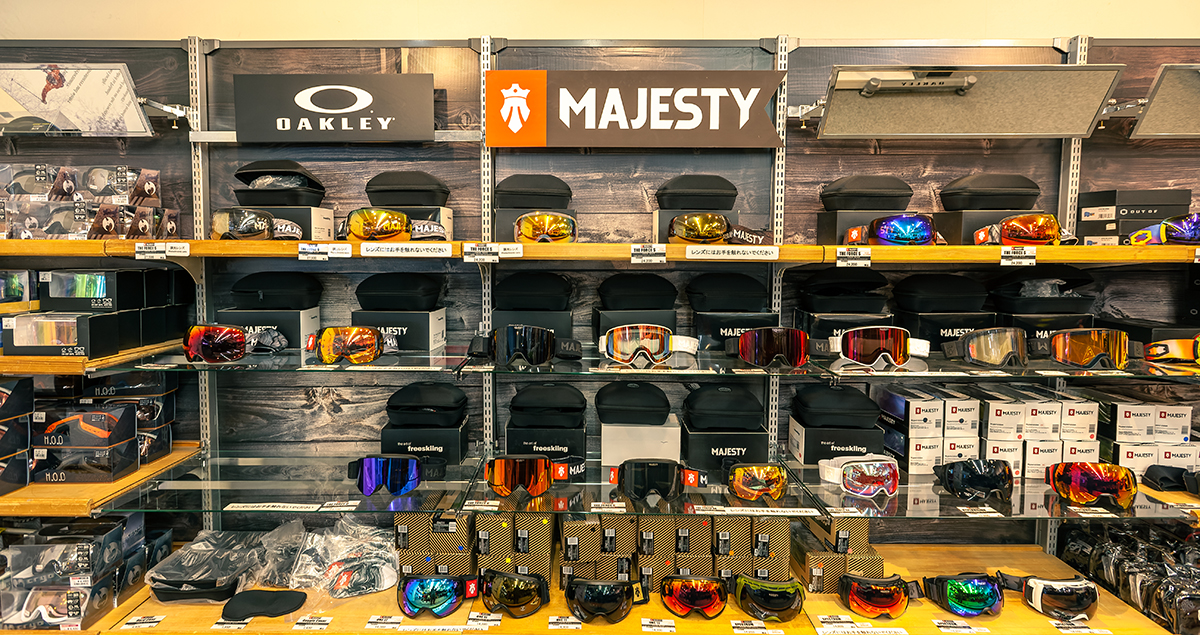 There is also a wide selection of goggles, ranging from lower-cost options to popular major brands such as Oakley.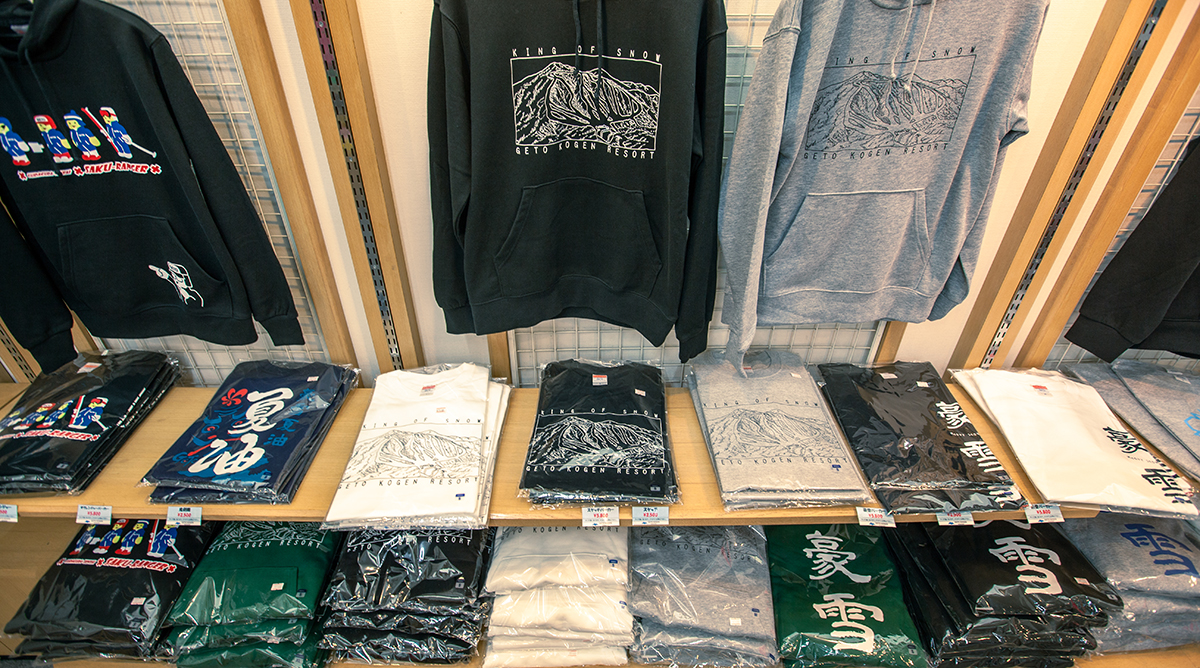 Original Geto Kogen items only found at the ski area are also available.

---
'Geto Chocolat', a collaboration with a local confectionary maker, is the most popular souvenir.

Fat skis are available to rent and also buy at Shop JaJa.

---