FACILITIES
Facility Information
施設詳細
---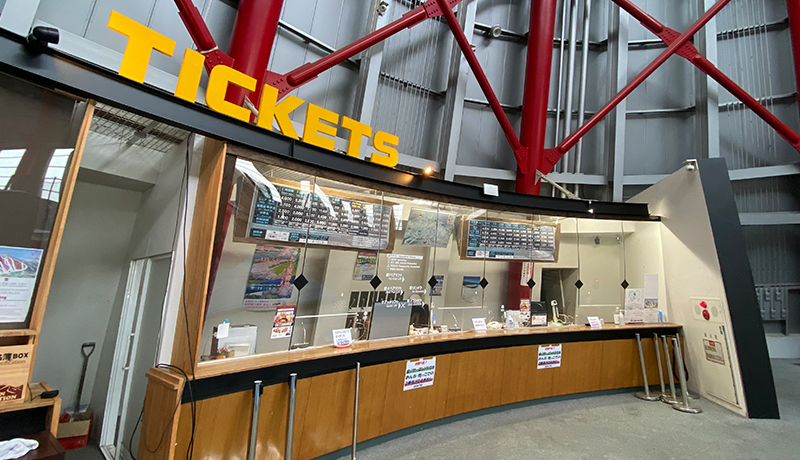 Ticket Counter
The Ticket Counter is on the right-hand side on entering the Center Dome from the Centre Parking lot.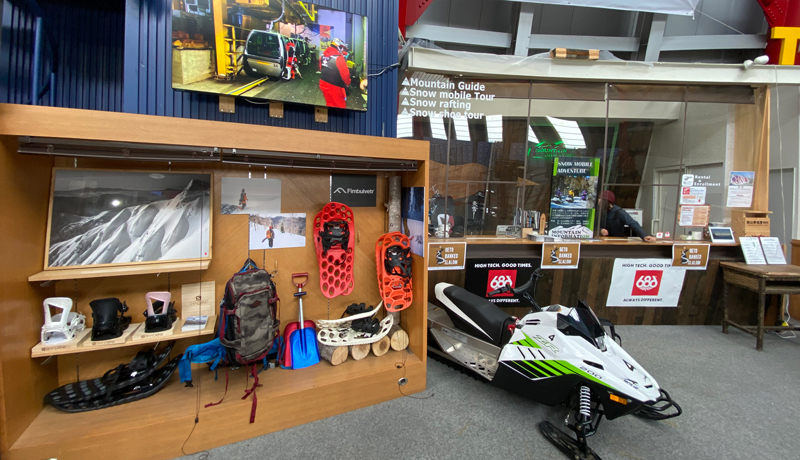 Mountain Information
Next to the ticket counter, this is the reception area for various mountain activities, including snowmobile activities and snowshoe tours.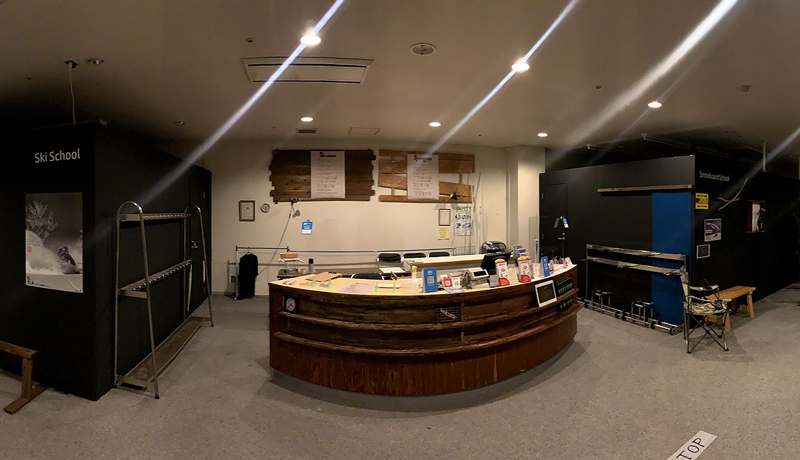 School Counter
The School Counter is next to the shop. There is a relaxing space next to the counter where you can enjoy communication with the instructor before and after lessons.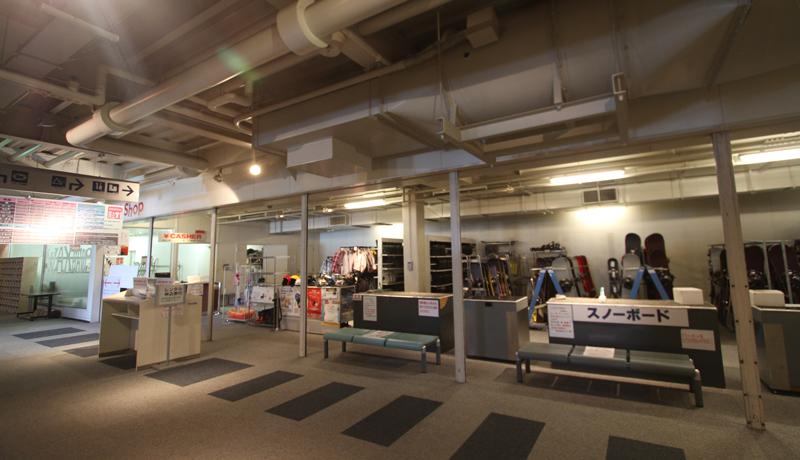 Rental Counter (from 8:30am until closing)
Various sizes of skis and snowboards are available to rent. There is also the RENTAL2 facility for people who have made reservations or attend the school. A luggage storage service is also available.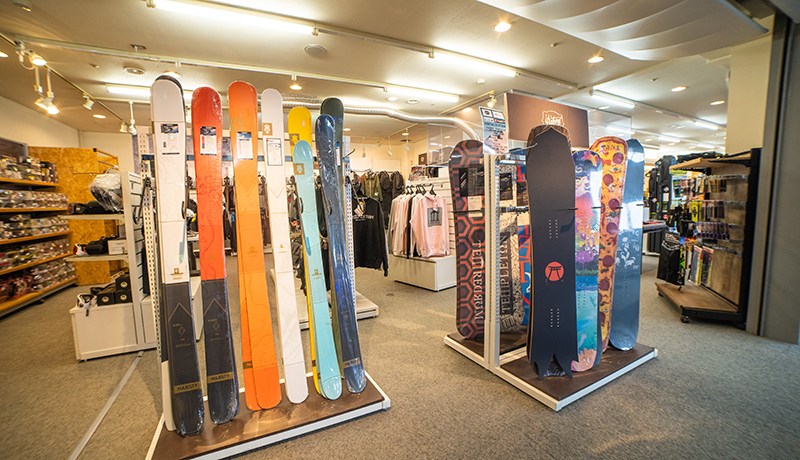 ショップJaJa
The shop sells a wide range of items you may suddenly need at the ski resort, such as neck warmers and sunscreen. Original souvenirs and popular brand items such as Oakley are also available.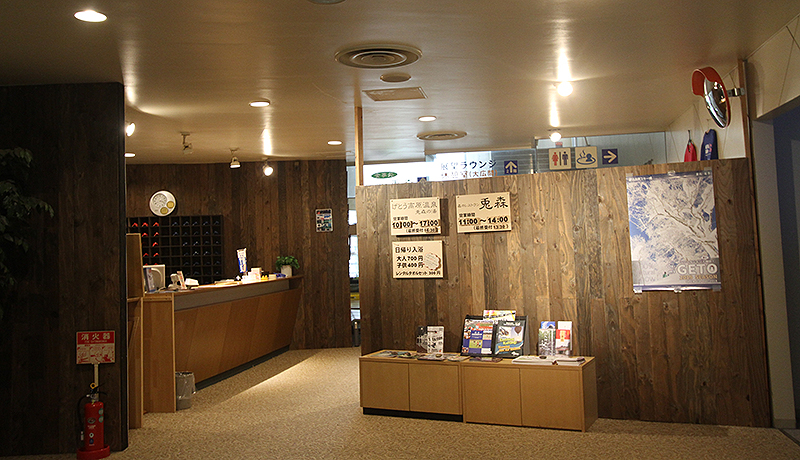 Geto Kogen Onsen Counter
Geto Kogen Onsen is a natural hot spring onsen facility within the ski resort. There are restaurant and accommodation facilities in the hot springs. This counter also operates as the Front Desk for accommodation.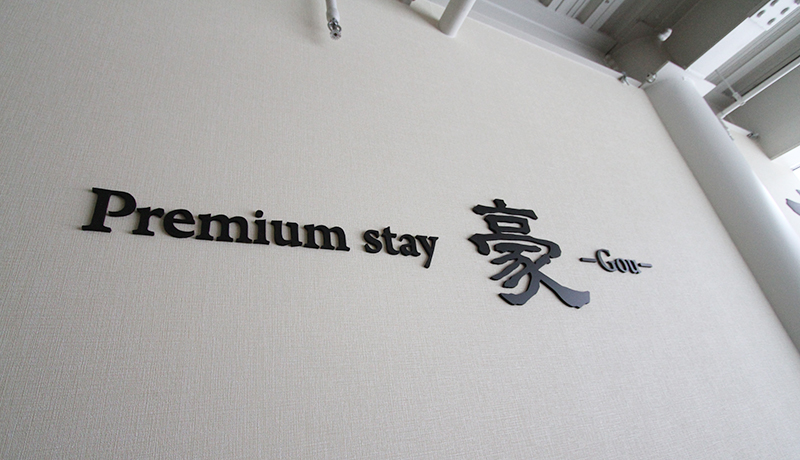 Accommodations
There are three types of accommodation, allowing you a choice to suit your needs. For details, please check the accommodation page.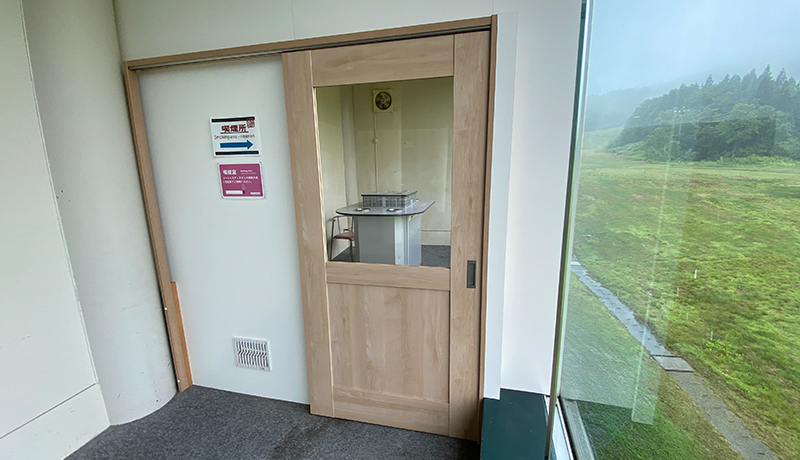 Smorking room
A few Smoking Areas are available. One is at the top of the escalator from the Number 1 parking lot, under the stairs to the 2nd Floor restaurant, and inside the 2nd Floor restaurant. There is also a smoking area within the hot spring accommodation area.
Changing Rooms and Luggage Services
---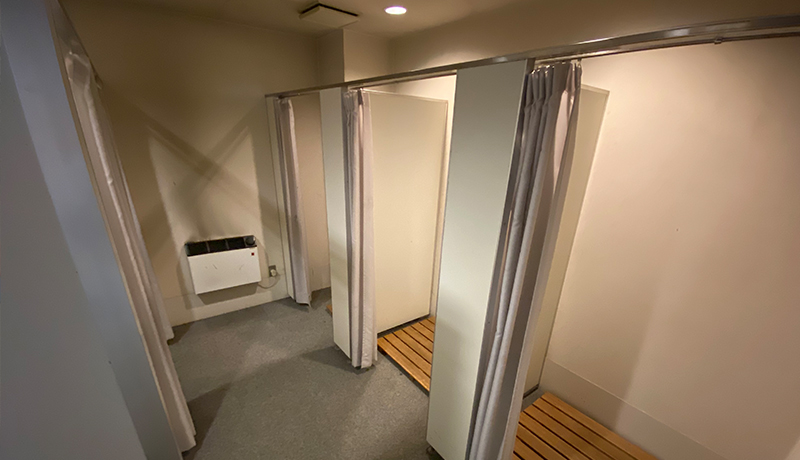 Changing room Room
There are changing rooms and coin lockers in two locations at the ski area.
There is a changing room in front of the Rental facility, which is convenient for rental users.
The other changing room and coin locker room are at the top of the escalator from the Number 1 parking lot.

Locker boxes of different sizes are available.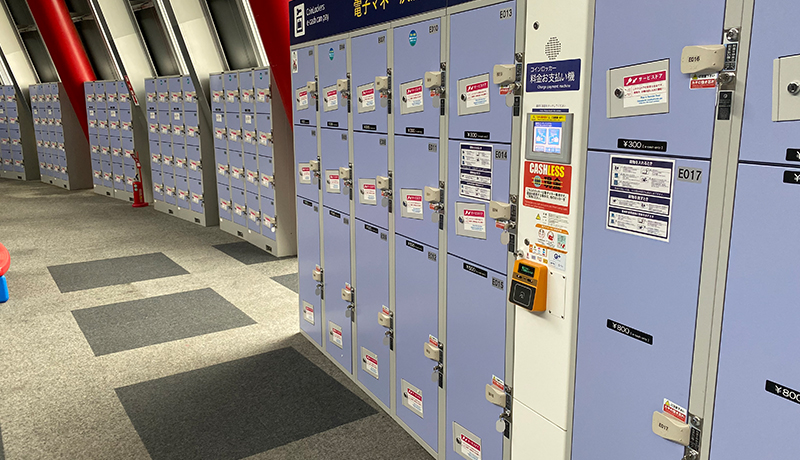 Locker size and fee
Locker size (cm)
Medium size, H35 W35 D42: 200 yen
Medium size, H37 W35 D42: 300 yen
Large size , H57 W54 D57: 400 yen
Shoe locker, H18 W22 D33: 100 yen
Snowboard storage holder, 200 yen / 24h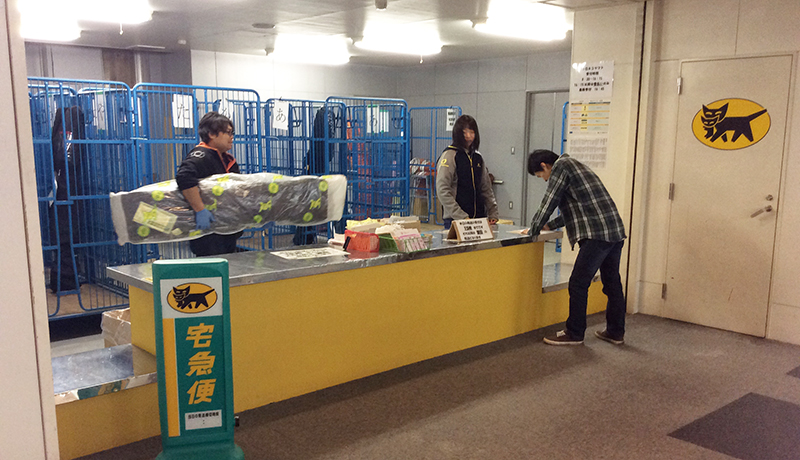 Delivery Service (for receiving and sending)
If you wish, you can come to Geto Kogen empty-handed, without any equipment for skiing or snowboarding. Using the reliable delivery service, you can also send your luggage and equipment here. Rental staff are also on hand to assist.
Postal Address:
〒024-0322
Geto Kogen Ski Resort
Iwasaki Shinden National Forest
Waga-cho
Kitakami-shi
Iwate-ken
C/O Takyubin Delivery Counter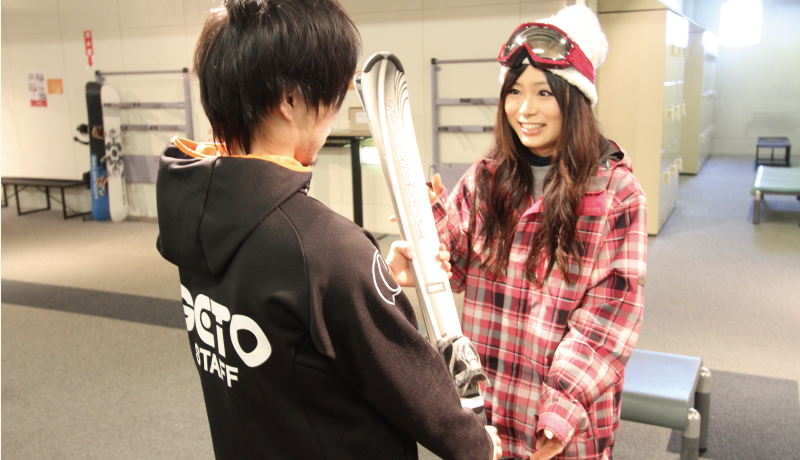 Equipment Storage Service
This is a service to store your ski and snowboard equipment.
The charge for one set for one-night of storage is 600 yen.
Please ask at the Rental Counter if you would like to use this service.
Kids Facilities
---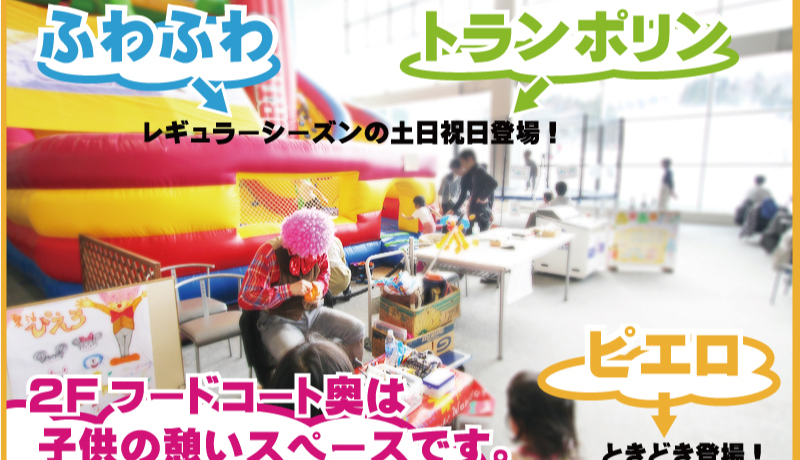 Kids Area 【10:30~15:30】
The Kids Area is open every day this season! The area features various plastic playground equipment and trampolines for kids to enjoy. The 'Fuwa Fuwa Slider' is also available on weekends and holidays.
Weekdays and weekends, and holidays: unlimited time for 300 yen
Saturdays, Sundays, and holidays (includes 'Fuwa Fuwa Slider'): 1 hour for 500 yen; 3 hours for 800 yen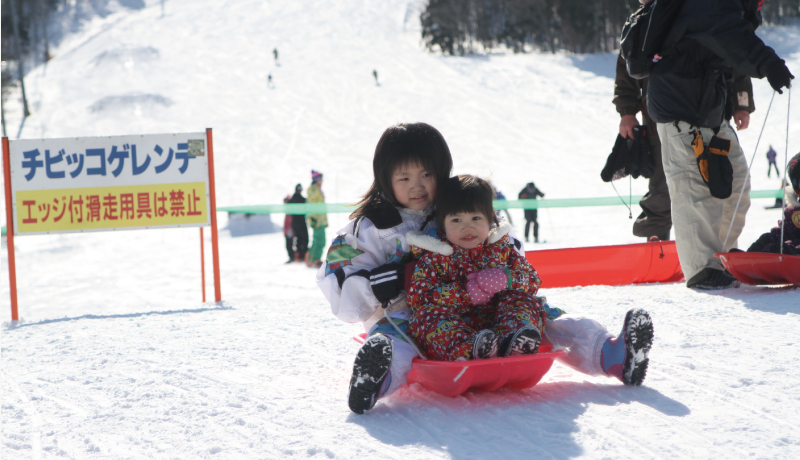 kids slope
There is a slope for children on the left immediately after going out from the Super Dome to the slopes.
You can see the children playing in that area from the Food Court on the 2nd Floor.
Dining Facilities / Floor Food Court
---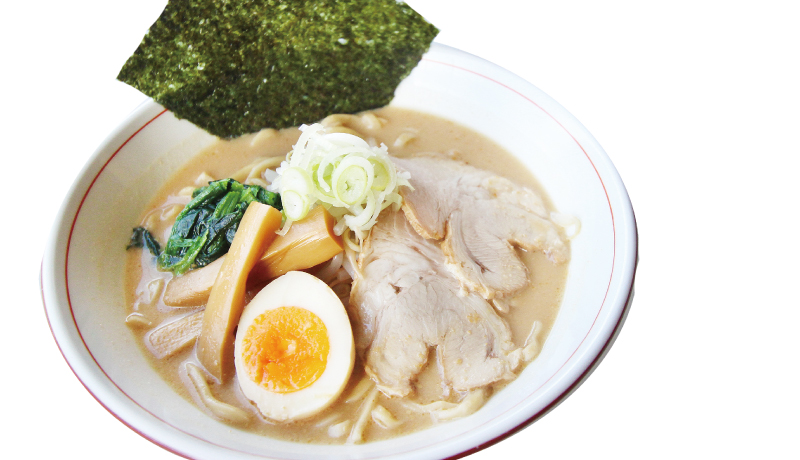 Ramen
A store operated by the ski area and supervised by a famous store from Akita. Try the famous 'Ise shrimp ramen'.
It might not be an exaggeration to say that the ramen quality is the best at any ski area in Japan!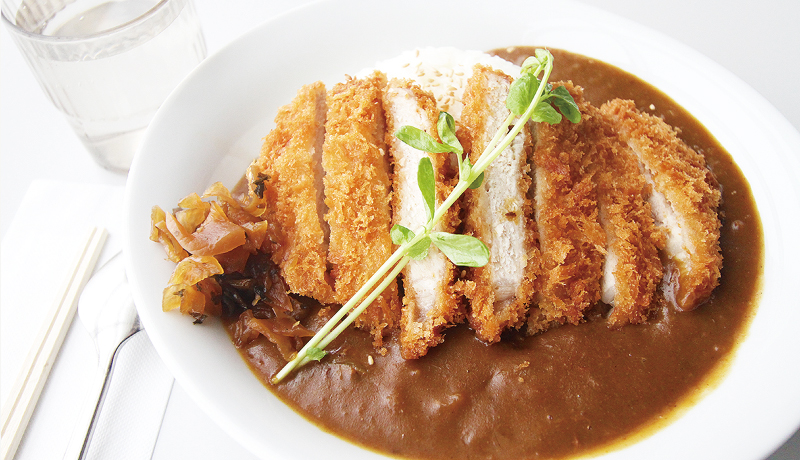 Western style and Curry
The 'katsu curry' (port cutlet curry) is popular and offers very generous sized portions. The curry menu and kids' menu are also substantial.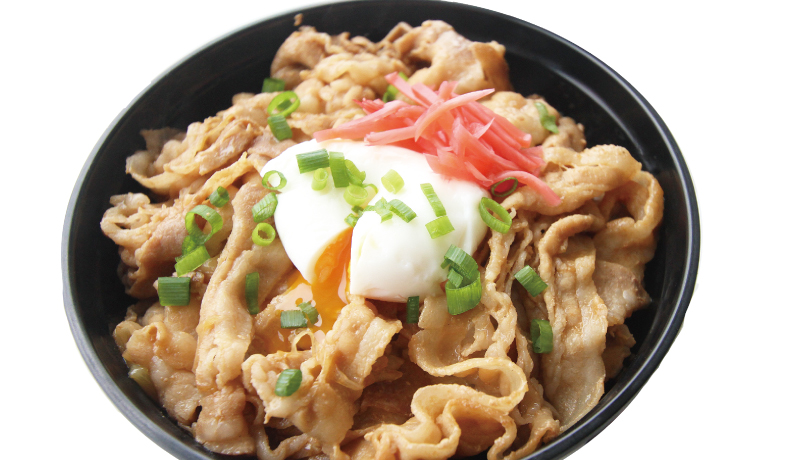 Rice Bowl and Japanese oba & Udon Noodles
In addition to the popular yakitori bowl, there are popular rice bowls such as stamina pork bowl and sauce katsudon. Also be sure to try the Japanese style noodles.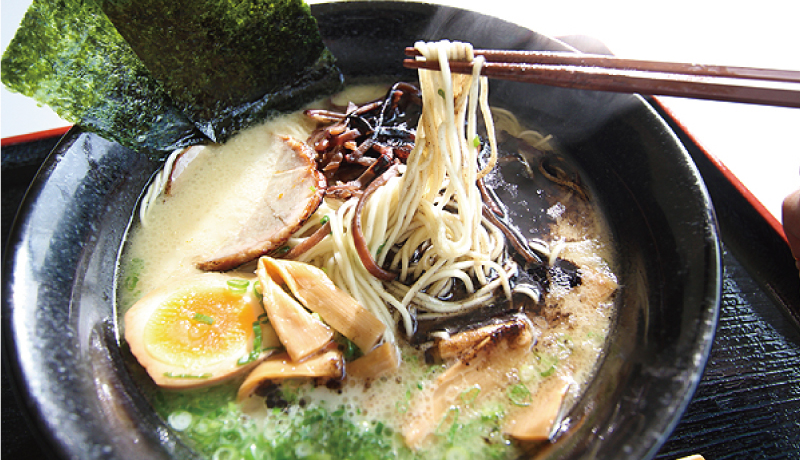 Ramen Hachibe
"Osekkai Hachibei", which is popular for its tonkotsu lineup, makes a revival!
飲食施設/温泉、ドーム内
---
Restaurant Usagimori
Take off your boots to enter and enjoy a relaxing meal. There are various menus from which to choose. Open during lunchtime. (Breakfast and dinner are only provided to hotel guests).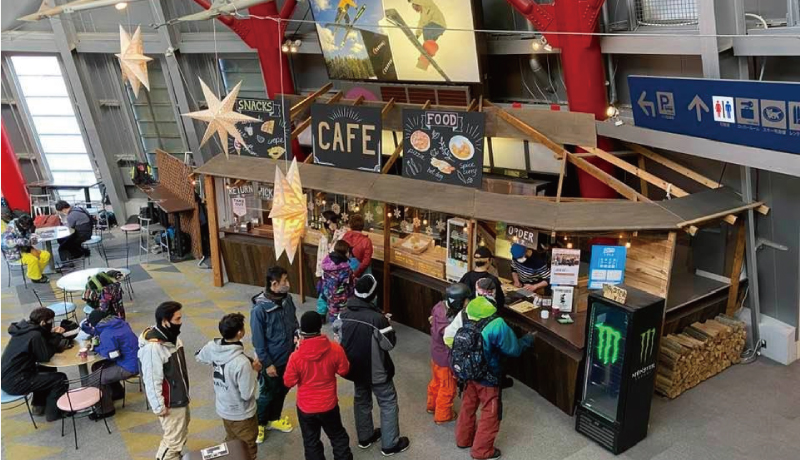 "YUKI"Cafe
The café in the Center Dome boasts handmade bread made with natural yeast. Crepes are also popular, and you can choose from a wide variety of tasty fillings. Light meals and ice cream are also available.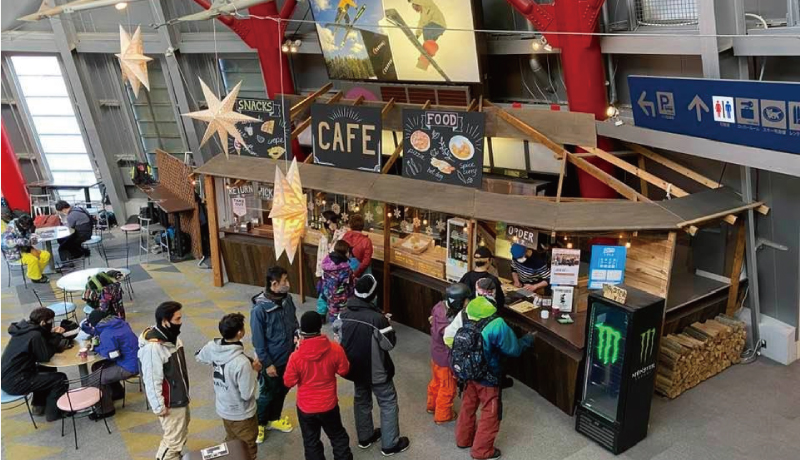 PUB open 2024 season
A new pub will open in the 2024 season!
Rental Room
---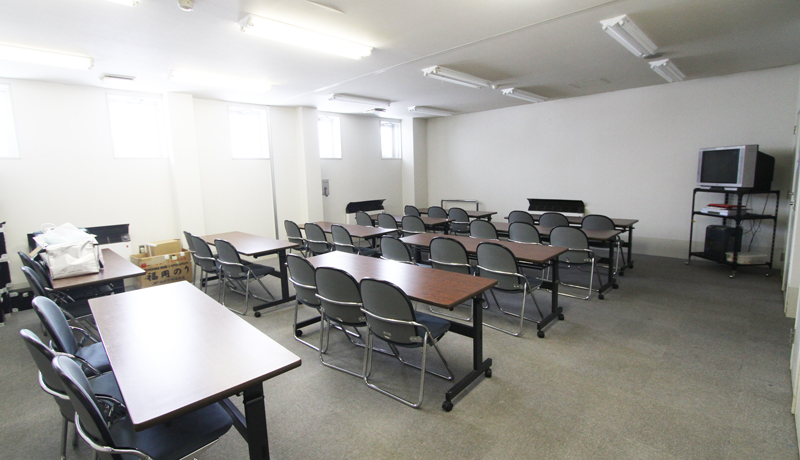 Rental Room/ Conference Room
10,000円/1day
Maximum/20persons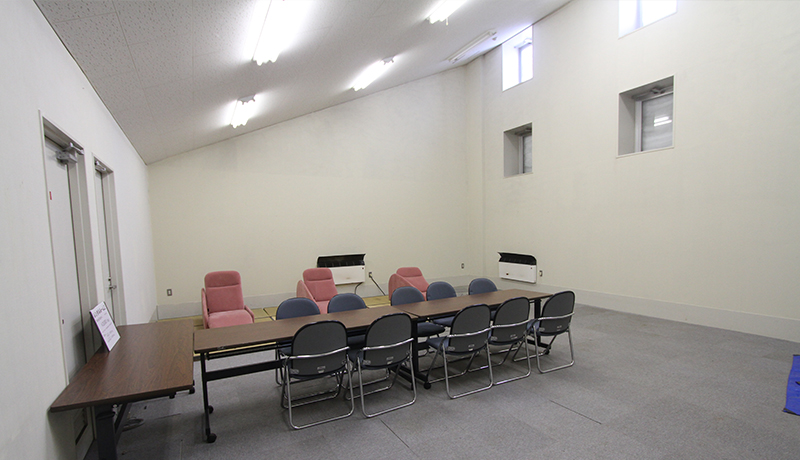 Rental Room/ Group Room1

20,000円/1day
Maximum/20persons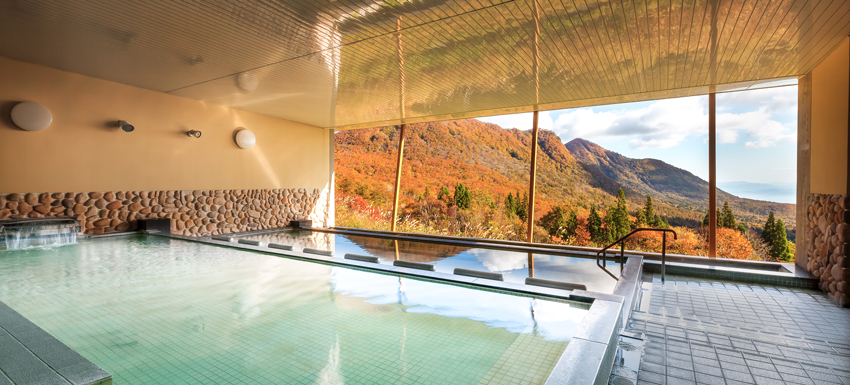 夏油高原温泉 兎森の湯
スキー場内にある温泉施設です。
貸しタオルなどのレンタルも完備しておりますので、手ぶらでご利用いただけます。
泉質は美肌効果の高い「弱アルカリ単純泉」。特に女性の方にお喜び頂いてております。 外窓のある遠赤 外線サウナは、気持ちよく体を温めて、リフレッシュには最高。
内湯も天然温泉をふんだんに用いて、とことんお風呂で寛ぐことができます。
外でアクティブに 楽しんだ人も、しみじみと湯で温まりたい方も、夏油高原温泉でゆっくりと疲労回復と気分転換はいかがですか?
営業期間
12/9~5/7
営業時間
基本営業時間 10:00~18:00(最終受付17:30)
毎週水曜日 14:00~18:00(最終受付17:30)
ナイター営業日 10:00~22:00(最終受付21:30)
料金のご案内
| | |
| --- | --- |
| 大人 |  800円  |
| 小学生以下 |  400円  |
| タオルセットレンタル |  300円  |

※料金には消費税、入湯税が含まれております。
内湯も外湯も大きく広々!展望サウナもあります!

泉質のご案内
| | |
| --- | --- |
| 泉質 | 単純温泉(低張性弱アルカリ性温泉) |
| 泉温・湧出量 | 37.1度 / 毎分105リットル(動力揚湯による) |
| 適応症 | 療養泉の一般適応症(浴用)神経痛、筋肉痛、関節痛、五十肩、運動麻痺、関節のこわばり、うちみ、くじき慢性消化器病、痔疾、冷え症、病後回復期、疲労回復、健康増進。 |
| 禁忌症 | 温泉の一般的禁忌症(浴用)急性疾患(特に熱のある場合)、活動性の結核、悪性腫瘍、重い心臓病、呼吸不全、腎不全、出血性疾患、高度の貧血、妊娠中(特に初期と末期)、その他一般に病勢進行中の疾患。 |
| 加温について | 温度保持のため加温しています。 |
| 衛星管理 | 衛生管理のため温泉をろ過装置などに循環しています。 |
館内マップ
---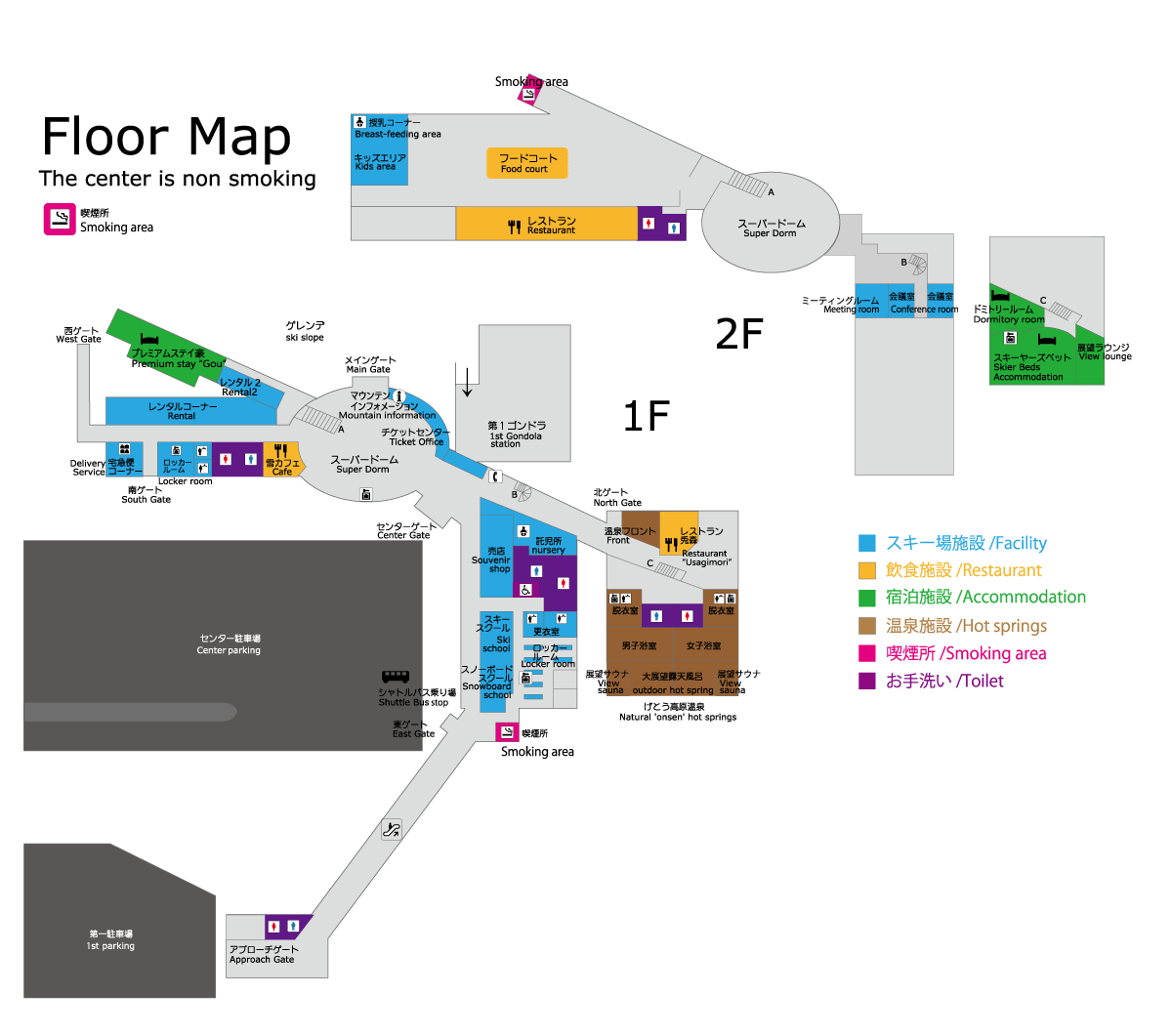 ---