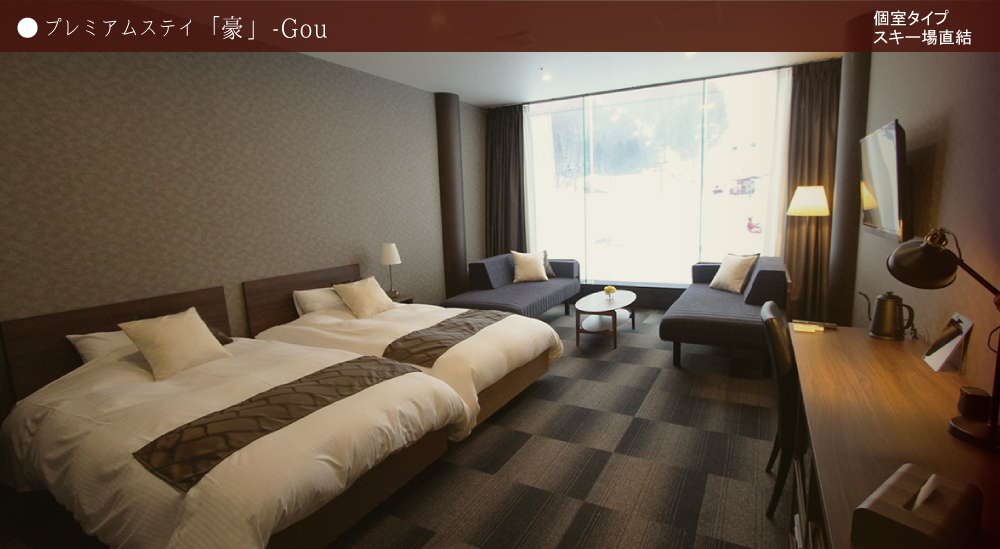 This hotel-type accommodation opened in 2020. The location right by the ski slopes of Geto Kogen is a big attraction.
You can overlook the slopes from the large windows, and we promise you a comfortable and stylish time.
Equipped with a shared kitchen and dining room, guests can enjoy time off the slopes with other like-minded guests.
This accommodation is also recommended for long-term stays as it has a laundry and drying room.