Latest information  
News

News

Events

Recruitment
 LIVE CAM  Powerd by SKI DAY
---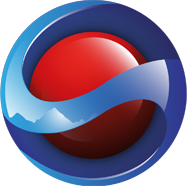 Independent snow and weather reports from Geto Kogen are published daily during the winter season on SnowJapan (www.snowjapan.com).
TREERUN AREA
 There are natural trees and obstacles left in these thrilling areas. Failure to avoid them can lead to accidents, so these areas are for advanced skiers and snowboarders confident in their abilities to handle any snow conditions.
 The sense of accomplishment you get by clearing the areas and the exhilarating feeling of skiing in nature and the great outdoors are hard to replicate on a regular ski course.
Those who want to challenge the tree run areas can 'step up' by choosing the area's difficulty. If you are a beginner, please start at Level 1 and progress in sequence. It is best to avoid risks involved in progressing too quickly!
Would you like to work with us in a fulfilling skiing environment?
We are recruiting winter staff!
Our Services
We offer various services to help guests make the most of their experience at Geto Kogen.
---
One of the most popular attractions of Geto Kogen is that you can fully enjoy the skiing experience with consistently abundant snowfall across a great variety of courses.

Geto Kogen enjoys some of the best 'powder reset rate' rates in the world, but it's not just about the quantity of snow.

A wide range of official tree run areas allows you to become at one with nature.
---